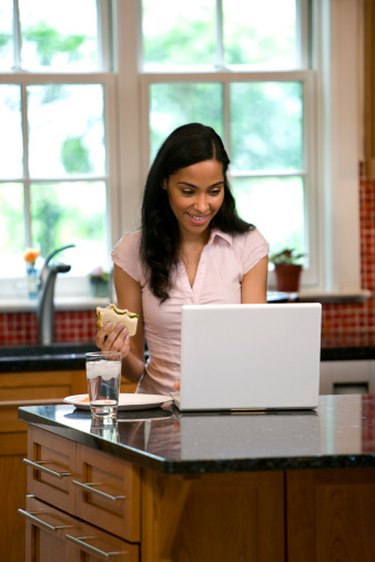 PowerPoint is a software package created by Microsoft. Users create a presentation with a series of slides. It is easy to import documents from other types of software such as Microsoft Word and import it into PowerPoint. Presentations are created in a series of PowerPoint slides, using available templates or starting from a blank page. Users can import audio, video, graphics and text into PowerPoint to make interesting and dynamic presentations.
Availability
PowerPoint is often purchased in the Microsoft Office package that includes other popular software such as Excel and Word. PowerPoint is now available in an application form for smartphones and iPads.
Use
When creating a presentation, users design a slide that they will generally present to an audience or print as a handout or manual. To present a PowerPoint document, users often use a projector and screen rather than showing the presentation on a desktop or laptop. Users can also write notes underneath the slide to draw upon as reminder points during the presentation. The audience cannot see the notes on the screen. Users can animate the screen, setting it up so that portions of the slide appear on the screen at timed intervals. Animation can be useful if the user has an abundance of information on the screen and wants to avoid a cluttered effect. Users can time parts of the screen to disappear from view at certain intervals as well.
Toolbars
Users work on their PowerPoint presentations with a standard or custom toolbar. With a standard toolbar, a user can utilize ordinary features such as saving his presentation, opening a new presentation, changing the font or color of a portion of the presentation, checking the spelling and printing the presentation. When printing a presentation, users can print the slide itself, a combination of the slide and the notes below the slide, handouts that leave room next to the slide for note-taking, or an outline of the presentation. Custom toolbars can be created, allowing a user to change the order of the buttons as they appear on the toolbar or to add or delete buttons according to his own preferences.
Types of Presentations
With PowerPoint, you can create fliers, envelopes, business cards, invitations, certificates, forms, calendars and even books. When you create a new presentation, you are given the option to choose one of the available templates or design your own. If you cannot find the exact template you want, Microsoft offers a bigger selection online. A user can also find templates online that she can download as freeware or that she can purchase. PowerPoint can also be used as an effective template for publishing rapid e-learning or Web-based training.