You may have recently canceled your DirecTV service or moved into a home with an existing dish. Regardless, the satellite dish is an eye sore. There is a number of ways to dispose of satellite dishes including resale, recycling, and returning it to the company. A proper disposal is necessary, because satellite dishes and their electronic components build up in landfills and decompose at an extremely slow rate. You can do your part in helping the environment by recycling that round receiver dish on your house.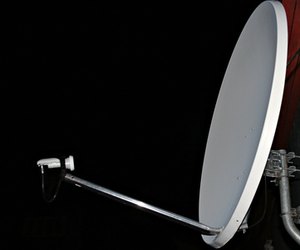 Step
Contact DirecTV and inquire if they can send out a local technician to pick up the satellite dish. DirecTV does not require subscribers to return the dish after canceling service, however, they request the TV boxes to be returned.
Step
You can also sell your used DirecTV satellite dish on Ebay or a similar auction website. As with selling anything on Ebay, it requires a stand-out listing, a good price point, and people who are looking for your item.
Step
Bring your used satellite dish to a local recycling center. Before you go, call the center and ask if they accept satellites dishes for recycling. It is possible they will be able to recycle the dish without a problem - or know where it can be disposed of properly.