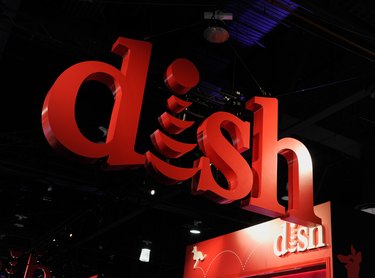 If you are a consumer looking for the best possible deal on a satellite television provider, Dish Network may be your answer. Like all providers, there are positive and negative aspects of Dish Network. You should always read fine print of any satellite provider's contract to prevent any misconception of total costs.
Costs
Pros: The consumer has a great advantage in the battle over best prices for satellite providers. Dish Network as a whole seems to be the lowest priced network on the market as of January 2010 . In most markets the savings can be quite substantial. The basic packages (or first tier products) provide more channels for less money than the next competitive satellite provider. Dish Network offers more packages, which allows the consumer more opportunity to fit satellite into his budget.
Cons: Once the consumer gets past the first tier of packages the more complete packages that offer a lot more channels generally cost slightly more than other providers. There are extra charges for HD and receivers. (Each TV in the household will require a receiver) These receivers are required by all providers, but each provider gives different prices each month for this feature. The $10 charge for HD seems pretty standard but the amount of HD channels available varies from one provider to the next.
DVR
Pros: Dish Network has some of the best DVR receivers in the business. There are several options available which include parental control locks, on-screen caller ID, a program guide with easy access to programs, program listing and information. The program guide is so well done the consumer will not need a separate TV listing guide. There is a one-button recording capability which enables a family to record up to three shows at the same time while still viewing another show.
Cons: The menu can be hard to use and can be confusing to a novice who has never used it. This results from very few directions on-screen for using the menu, so the consumer needs to ask the tech installer for a demonstration before installation is complete.
Contracts
Pros: Dish Network has no contract and allows you to cancel their service at any time without penalty. Many other providers require at least a two-year contract. Dish Network will make it very easy to cancel your service and return their equipment.
Cons: The one major complaint about returning equipment is the inconvenience of finding a place to send off Dish Network materials. They do not take back the dish part of the equipment, so a consumer can have some difficulty finding a place for such equipment. It has been found however, that many independent providers will take the dish receiver off consumer's hands.
Customer Service
Pros: When a consumer needs help the operators seem to be very knowledgeable and helpful once you can get through to one. The technicians in the field are top-notch and will really advise you as to how to use their service.
Cons: The waiting time can be very long to speak to a representative. Some consumers have waited as long as 45 minutes to reach a representative and then the problem is not necessarily resolved.