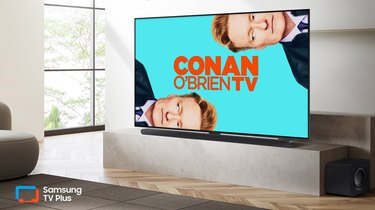 If you find yourself still mourning the loss of "Conan," the late-night talk show hosted by Conan O'Brien, which was on the air from 2010 to 2021, I've got some good news.
In partnership with Samsung Electronics, Conan O'Brien is bringing highlights of his Emmy award-winning show to his very own channel on Samsung TV Plus.
The free, ad-supported TV service will be home to O'Brien's FAST channel, a streaming channel that delivers 24-hour programming that consists of 30-minute compilations featuring the best clips from his archives. Included will be sketches and interviews with celebrity guests like Justin Bieber, Tom Hanks, and more.
"We are thrilled to expand the reach of the show in partnership with one of the best brands in the world," said "Conan" executive producer Jeff Ross. "Samsung TV Plus is the ideal home for Conan's first FAST channel, given the scale and credibility of the service within the FAST sector. It allows us to instantly share some of the best moments of the show with our loyal fans and to reach new ones."
At launch, there will be around 100 hours of programming, with more to follow in the coming months.