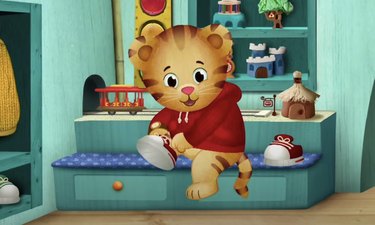 PBS Kids is about to get more accessible. Hulu announced that Hulu with Live TV is bringing on PBS channels to its lineup, including PBS Kids, the Magnolia Network, and local PBS stations.
You can expect the PBS channels to appear on your Hulu with Live TV account within the "coming months," according to Hulu. Popular shows for kids include "Daniel Tiger's Neighborhood," "Wild Kratts," "Rosie's Rules," "Sid the Science Kid," "Arthur," and "Sesame Street." Adults will be able to catch shows like "Fixer Upper," "Magnolia Table with Joanna Gaines," "Antiques Roadshow," "Downton Abbey," "Sherlock," and "Frontline."
"As more and more households look to digital streaming offerings, this announcement is part of our commitment to meet audiences where they are with the PBS programming they know and love," Ira Rubenstein, PBS's chief digital and marketing officer, said in a statement. "We thank Hulu + Live TV for working with us to provide our viewers with more ways to watch programs through their local PBS station."
Adding PBS to Hulu with Live TV's lineup will add to the streamer's existing local network options, which includes ABC, CBS, NBC, and FOX.