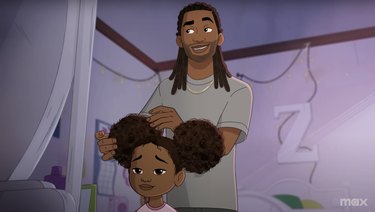 Max, the platform formerly known as HBO Max, has released its list of new content coming in September, and as usual, the list is impressive.
In preparation for Halloween season, you'll be able to watch six installments of "Children of the Corn," eight "Friday the 13th" movies, "The Exorcist," and the first seven seasons of "Fear the Walking Dead."
As for the rest of the list, scroll on to see what you want to add to your watch list.
A Discovery of Witches, seasons 1-3 (AMC+)
Aliens in the Attic (2009)
Annabelle: Creation (2017)
Annabelle Comes Home (2019)
Anne Rice's Interview with the Vampire, season 1 (AMC+)
Bullet To The Head (2013)
Children of the Corn II: The Final Sacrifice (1993)
Children of the Corn III: Urban Harvest (1995)
Children of the Corn IV: The Gathering (1996)
Children of the Corn V: Fields of Terror (1998)
Children of the Corn 666: Isaac's Return (1999)
Children of the Corn: Revelation (2001)
A Cinderella Story (2004)
Crazy, Stupid, Love (2011)
The Curse of La Llorona (2019)
Dark Winds, season 1 (AMC+)
Design Defined, Ssason 1 (Magnolia Network)
Exorcist II: The Heretic (1977)
Fear the Walking Dead, seasons 1-7 (AMC+)
Friday the 13th Part II (1981)
Friday the 13th Part III (1982)
Friday the 13th: The Final Chapter (1984)
Friday the 13th: A New Beginning (1985)
Friday the 13th Part VI: Jason Lives (1986)
Friday the 13th Part VII: The New Blood (1988)
Friday the 13th Part VIII: Jason Takes Manhattan (1989)
Gangs of London, seasons 1-2 (AMC+)
The Ghost and the Darkness (1996)
Killing Eve, seasons 1-4 (AMC+)
Little Shop of Horrors (1986)
Out of the Furnace (2013)
The Rage: Carrie 2 (1992)
Restoring Galveston, season 4B (Magnolia Network)
Ride with Norman Reedus, seasons 1-5 (AMC+)
The Roads Not Taken (2020)
Scooby-Doo 2: Monsters Unleashed (2004)
She's Funny That Way (2015)
Six Days, Seven Nights (1998)
Unfaithfully Yours (1984)
XXX: State of the Union (2005)
The Venture Bros.: Radiant Is the Blood of the Baboon Heart (2023)
Megan Thee Stallion vs Tory Lanez: Five Shots, season 1 (2023)
Tough Love With Hilary Farr, Season 2 (HGTV)
My Big Fat Fabulous Life, season 11 (TLC)
See It Loud: The History of Black Television (CNN)
Welcome To Plathville, season 5 (TLC)
Crime Scene Confidential, season 2 (ID)
Devil's Road: The True Story of Ed and Lorraine Warren (Travel Channel)
Ghost Adventures: Horror at Joe Exotic Zoo (Travel Channel)
Ghost Brothers, seasons 1-2 (Travel Channel)
Ghost Loop, season 1 (Travel Channel)
Halloween Baking Championship, seasons 1-8 (Food Network)
Haunting in the Heartland, season 1 (Travel Channel)
Kids Halloween Baking Championship (Food Network)
Most Terrifying Places in America, 2 seasons (Travel Channel)
Most Terrifying with Jason Hawes, season 1 (Travel Channel)
My Horror Story, season 1 (Travel Channel)
The Dead Files, season 15B (Travel Channel)
Tiny Toons Looniversity, season 1 (Cartoon Network)
Ambient Swim, season 2 (Adult Swim)
FLCL: Grunge, Ssason 4 (Adult Swim)
Love & Marriage: Detroit (OWN)
Unsellable Houses, season 4 (HGTV)
Halloween Baking Championship, season 9 (Food Network)
Donyale Luna: Supermodel (HBO Original)
Halloween Cake-Off (Food Network)
Halloween Cookie Challenge (Food Network)
Halloween Wars, season 1-12 (Food Network)
Outrageous Pumpkins, seasons 1-3 (Food Network)
No Demo Reno, season 3 (HGTV)
Teen Titans Go!, season 8C (Cartoon Network)
WB 100th: Behind The Shield
Batwheels, season 1G (Cartoon Network)
Gold Rush: Mine Rescue with Freddy & Juan, season 1B (Discovery Channel)
Halloween Wars, season 13 (Food Network)
Thank You, Have A Nice Day (Short, 2023)
Expedition X, season 4A (Discovery Channel)
Young Love (Max Original)
Ed Stafford: First Man Out, seasons 1-2 (Discovery Channel)
Guy's All-American Road Trip, season 2 (Food Network)
Marooned with Ed Stafford (Discovery Channel)
Naked and Marooned with Ed Stafford (Discovery Channel)
Nancy Drew, season 4 (The CW)
Outrageous Pumpkins, season 4 (Food Network)
American Masters: Marilyn Monroe: Still Life (PBS)
Halloween Cookie Challenge, season 2 (Food Network)
Kids Baking Championship: Bloodcurdling Bakes (Food Network)
Chopped: Volume 3 (Food Network)
Savior Complex (HBO Original)
Crimes Gone Viral, season 3 (ID)
Starstruck, season 3 (Max Original)
The Ghost Town Terror, season 2 (Travel Channel)
Who's Talking To Chris Wallace?, season 4 (CNN)
Hot Dish With Franco (Food Network)