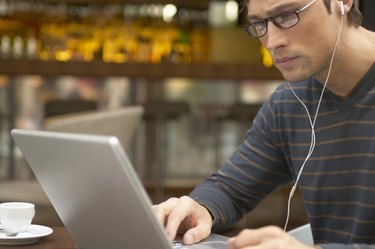 Keeping up with the news, even when you're on the go, is relatively easy. Whether you're at the office without television or traveling, you can tune in as long as you've got a high-speed Internet connection. If you have a laptop, computer or portable device with Internet capability, there are a variety of ways you can tune in and watch MSNBC live and absolutely free.
Step 1
Visit the official MSNBC website and click on the MSNBC TV link in the left-hand toolbar. During the hours of 10 a.m. to 3 p.m., you can watch the programming as it airs. During off hours, you can watch repeats of the day's shows, such as "Morning Joe."
Step 2
On other devices, such as a smartphone or iPod Touch, access the live MSNBC feed by visiting the Channel Chooser website.
Step 3
Click on the MSNBC link in the menu options on the site, and it will open to the live news feed in your browser.