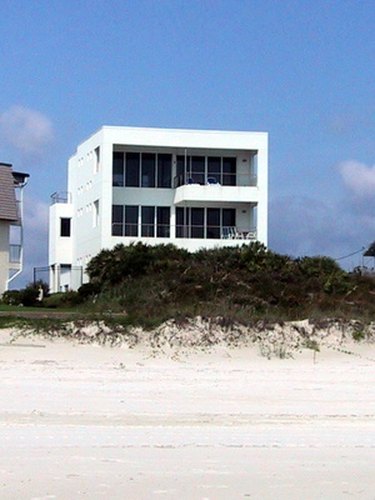 For customers with more than one residence, Dish has two options available to enjoy service in each location. Bring the football season with you to that winter home in Arizona, or enjoy your favorite mid-year shows while you take the family on vacation to that lake house in Colorado. Set up multiple accounts, or set up what Dish calls a "Snowbird" account to legally obtain service in each dwelling that you occupy throughout the year.
Snowbird Accounts
Step 1
Contact Dish Network at 800-344-DISH (3474) and speak with a customer service representative about your options. A Snowbird account is a special account that existing and new customers can get when they occupy two separate residences during the year.
Step 2
Change your account's current address to the address of your vacation home. If you have not done this before, a "Dish Mover" will need to be scheduled so that an installer can come and set up service in your new home. As of September 2010, this is a free service, however certain restrictions apply based on the status of your account.
Step 3
Pack and take ALL of the Dish Network receivers and remote controls that you own or lease and bring them to your vacation home. The installer will install a new dish, run cables, and make sure your service is working when you arrive at your vacation home on the date that you scheduled. It is very important to take ALL equipment with you--failure to comply with this is a breach of Dish's Residential Service Agreement (RSA). From this point on, you will only need to transport your equipment back and forth from each home and call Dish to change your service address each time you change locations.
Multiple Accounts
Step 1
Contact Dish Network at 800-344-Dish (3474). If you want to have Dish Network service at more than one location simultaneously, you will need to set up a separate account for each residence. If there is leased or owned equipment on a single account that is being used in separate locations, this is a breach of the RSA and will be subject to equipment deactivation or account termination.
Step 2
Speak with a specialty representative about your options. You will need to credit qualify to determine your eligibility for a second account. After you qualify, schedule a date for a Dish installer to come and install service at the new location. Since second accounts aren't held to the same programming commitments as the primary account, you will be able to take advantage of another service called "Dish Pause."
Step 3
Place your account on "Dish Pause" by calling Dish Network when you plan on being away from the secondary residence. Dish Pause costs $6 as of September 2010, but that does not include any applicable equipment fees. This service will reduce the cost of your secondary account for up to six consecutive months. After this time, your normal programming will automatically be restored and you will be charged accordingly.