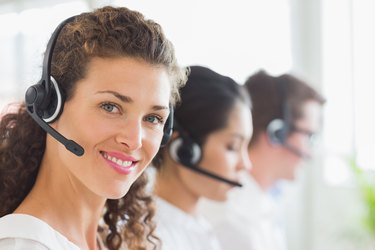 Canceling your U-Verse service is a process that AT&T won't allow you to complete online. The easiest way to cancel U-Verse is by calling AT&T and going through the step-by-step process with a representative over the phone. If you're serious about canceling, you'll have to resist the offers you'll get to stay.
How to Cancel U-Verse
To cancel your U-Verse service, you'll have to call AT&T's cancellation line at 800-288-2020. Make sure you have certain account information on hand before you call, including your account number, which should be at the top of your most recent U-Verse bill. Keep that bill nearby because the representative will most likely ask about the services within your U-Verse bundle. AT&T will want to verify some details regarding your personal contact information as well.
Bear in mind that the AT&T representative will almost certainly try to keep your service. This will include plenty of promotional offers and discounts, many of which require signing a new U-Verse contract. If you really want to cancel, reject any and all offers.
Returning Equipment
After you complete the cancellation process, you'll soon receive a letter in the mail verifying that you have canceled U-Verse and asking that you return all equipment, including the router and DVR. The letter will outline which equipment you need to ship back, where to mail it and when it's due. This is because you essentially rent the equipment when you pay for U-Verse service.