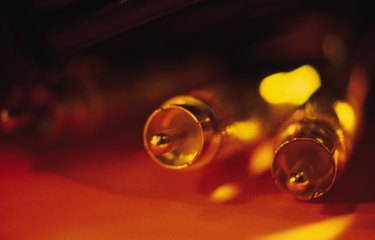 Cablevision is a company that provides cable TV service to consumers. You can rent cable boxes, modems and remote controls from the company and return them to a service center when you want to stop service. Failure to return Cablevision equipment will results in a charge on your credit card for the amount of the equipment. There are several ways you can return your Cablevision equipment when you are finished with the service, but it must be in good working condition, with no serious defects, or you will be charged by the company.
Step 1
Find out where your nearest Optimum store is located (see Resources below for link). It will accept your Cablevision equipment, which includes cable receivers, remote controls and modems. Go into the location, find a customer service rep and tell her you want to stop your service and bring back your equipment. She will close your account after you pay your past-due funds and return the equipment for refurbishing.
Step 2
Mail your equipment to the company if you cannot physically visit one of the offices. Box your equipment and secure it with packing materials. Send it to:
Cablevision Converter and Modem Return Center 80 Grumman Road Bethpage, NY 11714
Step 3
Call Cablevision and request to have a technician pick up your equipment at the same time you stop your cable service. The company will give you a day and time when a technician can come to your house and retrieve the Cablevision equipment. Note that you must be home when the technician arrives because you will have to sign papers that state you gave up the equipment.