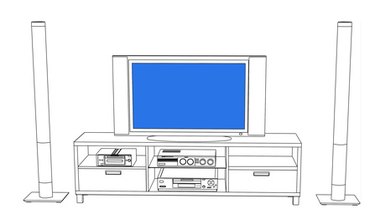 TiVo Product Lifetime Service is a payment option for TiVo customers that allows them to make a one-time payment for TiVo service. TiVo service provides software updates, access to third-party applications such as Netflix streaming, Amazon Video on Demand, FrameChannel and more. Under Product Lifetime Service, the owner of the TiVo will receive full access to TiVo's services for the lifetime of the TiVo unit. Product Lifetime Service can be transferred to a different TiVo box or another owner. However, there are certain conditions that must be met. See the Tips and Warnings sections of this article to make sure your TiVo qualifies before attempting to transfer Product Lifetime Service.
Transfer to New TiVo
Step 1
Go to the "My Account" page of the TiVo.com website.
Step 2
Select "Change Service Number" from the menu on the navigation panel on the left side of the screen.
Step 3
Enter the service numbers of both the TiVo with Product Lifetime Service and the TiVo you are transferring this service to. The TiVo service number can be found on the back of the TiVo unit.
Transfer to New Owner
Step 1
Call TiVo customer support at 1-877-367-8486. Choose the Billing and Account Service option from the automated menu. From here select the "Other Questions" option.
Step 2
Tell a customer representative you would like to authorize a service transfer of your TiVo Product Lifetime Service Account to a new owner.
Step 3
Give the TiVo unit and all necessary documents and accessories to the new owner after the Product Lifetime Service transfer is authorized by TiVo customer support. Tell the new owner to set up a new account with his or her own name and contact information.