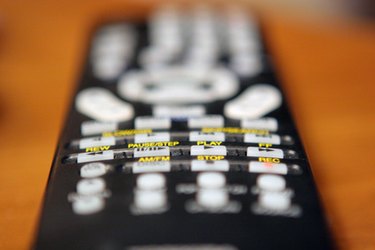 A Panasonic Viera television is a high-definition TV capable of displaying video in full HD 1080 resolution. However, you may discover the image currently on the Viera screen is of standard definition (standard definition has an image resolution of 480 or lower, including 420). If this is the case, you need to change the specifications of the cable/satellite receiver you have hooked up to the Panasonic Viera TV.
Step 1
Contact your local cable or satellite provider and request to upgrade your service to HD. Without upgrading your service, you are unable to view 1080 television on your Panasonic Viera.
Step 2
Press the "Menu" button on the cable/satellite receiver's remote control.
Step 3
Choose "Options." This brings up a new list of controls for the receiver (the exact phrasing may differ slightly, depending on the cable/satellite service you have).
Step 4
Select "Aspect Ratio," then choose "1080." Press "OK" and the image resolution for the Panasonic Viera TV is instantly changed to 1080.