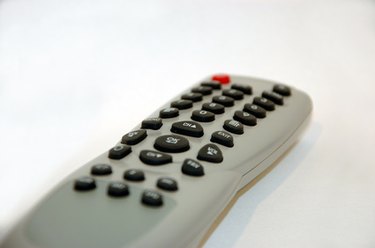 Proscan is a television line from RCA. Proscan comes in an assortment of different models, depending on when you purchased the TV. New Proscan TVs are now flat screen HDTV. Typically you use the remote control to program the TV you may have lost or misplaced the remote control. If this is the case you can still program the TV with the built in control buttons on the side of the device.
Step 1
Press the "Power" button on the Proscan television. Wait for the screen to completely display on the screen.
Step 2
Press the "Menu" button, then push the "Up" and "down" buttons to scroll through the menu selections. Chose "Picture" and the video options appear on the screen.
Step 3
Select "Channels," then chose to perform a channel scan. At this time make sure your cable/satellite receiver is powered on. Select "OK" and the Proscan television scans the TV to see what stations you receive. It stores the channel information into its program memory.
Step 4
Push the "Menu" button to exit out of the menu on the Proscan TV once the scan has finished. This completes the programming for the television set. Now when you change the station is skips over the channels you don't receive.