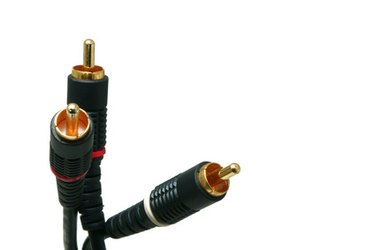 Symphonic is a brand of television you can use just like any other TV make or model. Although the device tends to come with a remote control, it is possible to use the set without one. This makes it convenient if you ever misplace the remote control. You can even program the television to recognize and read all the stations you receive through a cable connection.
Step 1
Plug the RCA cables into the "Video Out" port on the cable receiver, then insert the opposite ends into the "Video In" on the Symphonic television.
Step 2
Press the "Power" button on both the cable receiver and the television.
Step 3
Push "Menu" on the TV and the system menu appears. Scroll through the list using the channel buttons to move up and down and the volume buttons to move left and right (pressing volume down moves the selection to the left, pushing volume up moves the selection to the right)
Step 4
Select "TV," then "Programming" and finally "Channel Scan." Tell the TV you are using a cable connection, then select "OK." The Symphonic TV scans for all of the stations you receive through the cable connection. Once complete, the menu closes automatically. You can scroll and look through the stations received (automatically avoiding the channels you don't) by pressing the channel buttons.