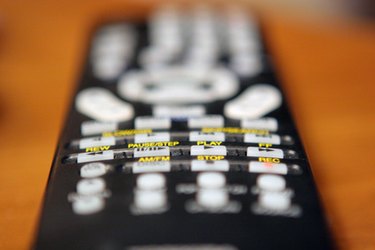 When using a JVC television, it is possible to program specific stations into the TV. This allows you to skip over channels that either you don't want or your television does not receive. (This is especially helpful with an antenna-based connection.) However, if you have lost channels on the JVC TV, you must reprogram the stations back into the television's memory.
Step 1
Power on the JVC television and press the "Menu" button on the JVC remote control.
Step 2
Select "Settings," then "Channel." This brings up the channel options menu.
Step 3
Choose either "Cable" if you have a cable/satellite connection, or "Antenna." Press "Enter," and the television scans through all the possible stations you may receive with the connection.
Step 4
Exit the channel options menu once the scan has finished. The stations that had once been removed are now placed back into the JVC programming.