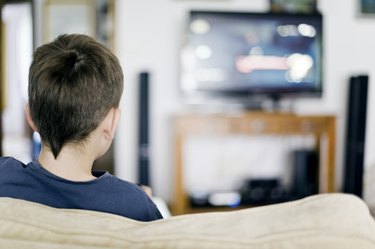 Hisense is an electronics company based out of Australia that designs three basic products: refrigerators, air conditioners and televisions. If you have a Hisense TC2199 TV and are using an antenna attachment, you are going to find many of the stations you flip through are blacked out. If you want to remove these blocked-out stations so only the received programming loads onto the screen, you must program the channels into the system memory. You can do this with or without the Hisense TV remote control.
Step 1
Power on the Hisense TV and the connected cable/satellite/antenna receiver.
Step 2
Press the "Menu" button on the television, then press the channel controls to move the selection option down to "Setup."
Step 3
Choose "Program Channels," then select either "Cable" (for cable or satellite) or "Antenna."
Step 4
Select "Digital Scan" and the Hisense TC2199 scans over all the accepted stations received on the TV set. Once complete, the stations are saved into the TV's programming, so the next time you change channels you only switch to a received program.