When you initially program your television after connecting digital cable or satellite service to it, the TV scans all available television stations and saves them into its memory. This allows you to skip over channels that you don't receive. However, if you have upgraded your programming, you may need to add channels to the digital channel list on your television so you can view the stations while changing channels.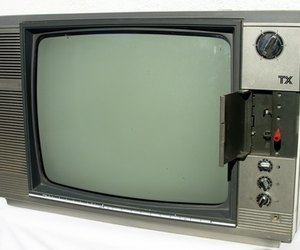 Step
Power on the television and the receiver you have the TV connected to, then press the "Menu" button on the TV's remote control.
Step
Select the "Programming" option and a series of different program options appears on the screen.
Step
Chose the "Channel Scan" option, then select "Add Channels." If you want to add all newly received stations to your channel list, perform the standard "Channel Scan;" if you only want to add a few new stations, stick with "Add Channels."
Step
Type in the station number of the channel you want to add. This adds the station to your digital channel list. Perform the same action for all stations you want to add to the list.
Step
Press the "Menu" button to exit out of the Add Channels option when you are finished.