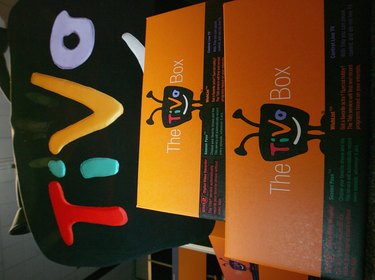 Throughout the years TiVo has offered a lifetime subscription to its DVR service, with the price varying depending on the unit, sales and promotions. Since the lifetime subscription is tied to the particular TiVo box with the subscription and not the account, it's possible to purchase a used TiVo and never have to pay for the service. Rather than take the seller's word for it, you can protect yourself and look the information up for yourself.
Access the TiVo Menu
Step 1
Press the TiVo button on the remote to access the TiVo menu.
Step 2
Select "Settings & Messages."
Step 3
Select "Account & System Info."
Step 4
Select "System Information."
Step 5
Scroll down to the line labeled "TiVo Service Account Status." A TiVo with a lifetime subscription will display "5: Product Lifetime Service." Any other message indicates the unit does not have lifetime subscription enabled.
Things You'll Need
TiVo box

TiVo remote control

Television
Tip
If it's not possible to view the TiVo menu on a television, you can call TiVo customer support at 877-367-8486 with the 15-digit TiVo Service Number found on the back of the DVR and inquire about the subscription status.
Warning
TiVo lifetime subscriptions are tied to the device and not the subscriber. If the DVR fails and cannot be repaired, you must purchase a new lifetime subscription on the replacement device. Lifetime subscriptions cannot be transferred to a new TiVo DVR or another existing TiVo DVR in your household.
Information in this article applies to TiVo Series 4 DVRs running software version 20.3.1-01-2-746. It may vary slightly or significantly with other versions or products.