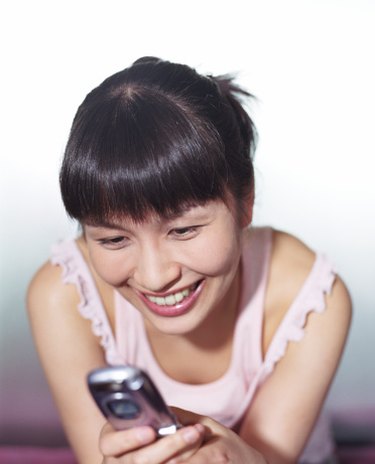 Verizon Wireless, the largest mobile telecommunications network in America, routinely runs credit checks on its potential customers interested in signing up for traditional post-paid service. Post-paid customers receive monthly bills for the phone service, unlike pre-paid customers, who must pay for their service first before their phones will work. While it is possible to order a Verizon Wireless phone and service over the Internet, which will automatically run a credit check, it makes more sense to call Verizon if you simply want to see if you're approved for service in the first place.
Step 1
Call the Verizon Wireless sales line at 800-2-JOIN-IN (1-800-256-4646).
Step 2
Press "1" to speak with a Verizon Wireless sales representative.
Step 3
Wait through the prompts as instructed by the automated system.You will not need to press any additional buttons to speak with the appropriate party.
Step 4
Inform the sales representative that you are considering Verizon Wireless phone service, but you would first like to know if your credit would be approved for a new Verizon Wireless account.
Step 5
Give the sales representative the appropriate identifying information, including your name, address, Social Security number and driver's license (or state ID) number, which are required to run the credit check.
The sales representative will then tell you whether you've been approved for a new Verizon Wireless account and whether a deposit will be required to open a new line of service. If approved, you will also be able to open a new account over the phone at that time, if you choose.