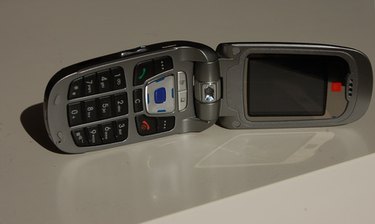 While both AT&T and Sprint are reputable wireless companies, they do stock different cell phones with different features and services. They also offer different cell phone calling plans with different prices. Changing or switching your cell phone provider from AT&T to Sprint can allow an AT&T cell phone user to take advantage of the new services and offers from Sprint.
Step 1
Review your current AT&T cellular agreement. Specifically review your early termination fees associated with that agreement. If you switch carriers breaking this agreement, then AT&T will assess fees and penalties as outlined in your original agreement.
Step 2
Call Sprint at 1-866-866-7509 or visit an authorized Sprint dealer and determine which cell phone and which plan you want at Sprint. Make sure that you inform the sales representative if you want to retain your current AT&T number. Sprint can transfer that same number to the Sprint service by using number portability.
Ask your Sprint representative all of the pertinent questions about new contract lengths of time, early termination penalties, reception areas, warranties and all costs for texting, emailing and making phone calls.
Step 3
Buy your new cell phone at Sprint and sign a new contract agreement. Ask the representative to confirm the date in which the phone will be activated. If you are maintaining your same cell phone number from AT&T, then this process will take several days, depending on the service backlog. Continue using your AT&T cell phone until the Sprint phone is operable.
Step 4
Disconnect your AT&T cell phone officially once your service is working with Sprint. You'll want to make sure that your service is working with Sprint so that your cell phone is never down or not operating. Call AT&T at 1-800-331-0500 to disconnect your cell phone service or visit your local AT&T authorized dealer.