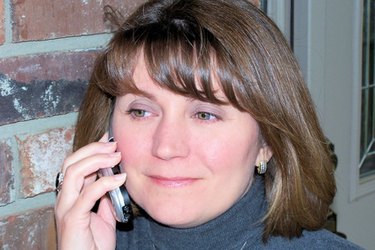 Boost Mobile is a no-contract cell phone company that offers pay-as-you-go and unlimited wireless cell phone plans. If you want to get away from cell phone contracts with other cell phone providers and switch to a more flexible plan, you can transfer your service without giving up your phone number. Wireless local number portability allows you to keep phone numbers when switching to a different service provider.
Step 1
Call Boost Mobile's general support line at 866-402-7366 and tell customer support you want to port your phone number. Have a copy of your phone bill at hand: you'll need your account information when switching service.
Step 2
Wait for your new phone number to be activated with Boost Mobile. During the porting period, you could have the same phone number with both your old and new providers for a brief period. The porting period usually takes 24 hours but could take several days if the port requires the phone company to perform a complex routine, such as manually switch the number using physical equipment.
Step 3
Call your old company and cancel the phone service once your Boost number has been activated.