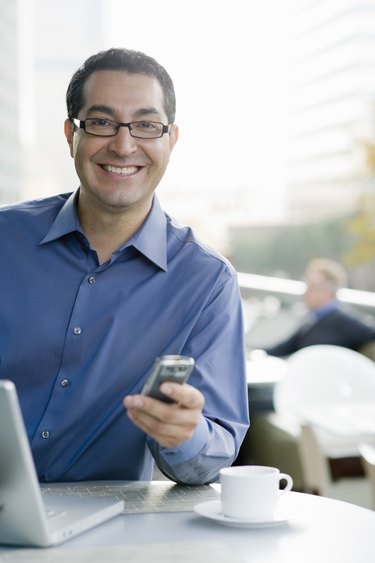 Verizon wireless owns the largest cell phone coverage area in the U.S., inevitably making them one of the highest priced cell phone carriers. Cricket wireless service can be less than half the price of Verizon. Smaller companies like Cricket Wireless, who cannot compete in coverage, will allow you to switch over to their service and keep your same cell phone no matter who the carrier may have been. To do this you must complete a technical task called flashing. In this guide you will understand the simplest way to flash/convert a Verizon phone to Cricket.
Step 1
Go to mycricket.com and click on the icon that says "Coverage." Identify your geographical location to assure that you are in a Cricket coverage area.
Step 2
Type in the words "cricket phone flashing" in the Google search engine. Also put in your city and state. Write down the phone numbers of the first five dealers to compare quotes.
Step 3
Call all five authorized Cricket dealers to explain what you are trying to do. They will ask for the make and model of the phone, so have this information handy. The dealer will then let you know if they own the software to convert your specific phone. Ask for an explanation of their phone flashing process.
Step 4
Compare dealer pricing and capabilities according to the information they gave you. The price should be no more than $45, and this is essentially cheaper than buying the software yourself.
Step 5
Turn off your current service with Verizon if it is not already disconnected.
Step 6
Meet the dealer at their place of business (should be a commercial address). Have the dealer assure that they can convert your Verizon phone to Cricket with no complication. If they can assure you, sign liability forms and let them proceed with the process.
Things You'll Need
Computer

Internet access

Phone book

Transportation

$35 to $45
Tip
When signing up with Cricket, be sure to ask about their nationwide plan, which is only $5 more per month.
Warning
Don't use phone flashers that work from their home. Understand that you may lose many of the data features you had with Verizon.
If your phone service is still connected with Verizon, do not disconnect it until you have met the Cricket dealer face-to-face.