The U2-40 error code mostly commonly appears on Sharp copiers after you install a new toner cartridge. The error code is produced by a faulty chip at the rear of the toner cartridge.
Expert Insight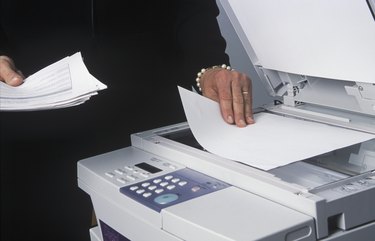 While many toner cartridge refill kits claim to be the genuine article, often their chips are slightly different from the manufacturer's proprietary toner cartridges. Chip compatibility is the most common cause of the U2-40 error on Sharp copiers.
Chip Swap
Sometimes, the chip from the previous toner cartridge can be swapped with the faulty chip of the newer cartridge. This chip is called the CRUM Chip. While this is not an ideal solution, it can work in a pinch to produce a functioning toner cartridge.
Other Solutions
The U2-40 error can be cleared from the display screen. Press "P * C *" on the console keypad to enter the service simulation. Enter "16" using the keypad, then the "Copy Start" button. Press "Execute" on the screen. Replace the toner cartridge if the error persists.