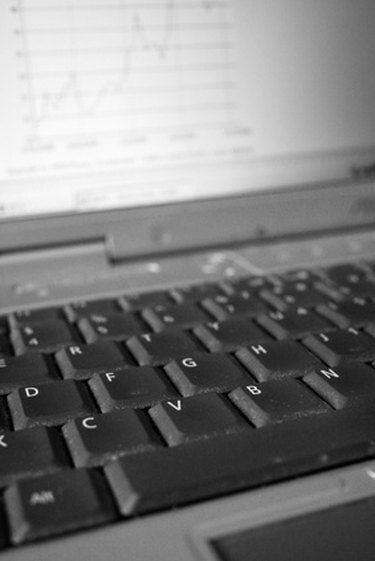 Like many word processors, WordPad allows users to create, format, save and print documents. WordPad comes with most PC operating systems, starting with Windows 95. While WordPad does not have the power of more sophisticated word processors such as Word, it does have enough power to create basic documents. With the release of Windows 7, WordPad has been overhauled and includes several new features.
User Interface
WordPad in Windows 7 uses the updated Microsoft user interface called the Ribbon. This toolbar runs across the top of the WordPad screen and separates commands by tabs and groups. Previous versions of WordPad used the standard drop-down menu toolbar.
Formatting Options
Previous versions of WordPad had a limited ability to format text. In the updated WordPad, select the text you want to change and click the "Home" tab. In the Font group, select a different font, type size or color. You can also add bullets, highlighting and change text alignment. You can change the margins of your document by clicking the "WordPad Menu" button and selecting "Page Setup."
Graphics
You can now add graphics to a WordPad document. In the Home tab, go to the Insert group. Click on "Picture" to add a photograph or another saved image to a document. To add a Paint drawing (another operating system tool), click on "Paint Drawing."
Search and Replace
WordPad does not contain a spell check, thesaurus or grammar assistance. It can search and replace text by clicking on the Home tab and going to the Editing group. You can find words in the text by clicking "Find," or replace them by clicking "Replace." As with most word processors, you can cut, copy and paste text around a document.
View
Another new feature in WordPad is zoom. In previous versions, if you wanted to see a close-up view of a document, you had to print it out. In Windows 7's WordPad, you can view the document up close or from far away by clicking on the "View" tab and then clicking one of the options in the Zoom group to increase or decrease the document view. You can also add the status bar to WordPad in the View tab area so you can get more information about a document or change the word wrap settings.
File Formats
WordPad can open and save files in the text (TXT), Rich Text Format (RTF), Word document (DOCX), and OpenDocument Text (ODT), according to Microsoft. Files opened from Word 2007 and 2010 may not appear the same in WordPad since it does not have all the capabilities of Word.