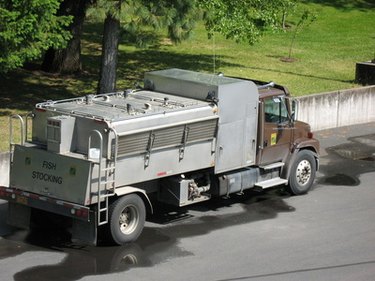 The Ford L9000 is a large commercial truck designed for heavy loading and hauling. The vehicle is part of Ford's L Series of trucks that were first introduced in 1970. This vehicle has served as a platform for a variety of trucks and purposes, including garbage trucks, dump trucks and long-distance haulers.
Engine
The engine of the Ford L9000 is a Caterpillar engine model 3306DSL. This diesel engine is capable of producing a peak horsepower rating of 300.
Transmission
The transmission of the Ford L9000 is a Fuller brand system, model 8LL.
Axles and Suspension
The Ford L9000 is a tri-axle design with a spring suspension.
Capacity
The gross vehicle weight rating of the Ford L9000 is 68,000 pounds. The capacity of the front axle is 16,000 pounds while the capacity of the rear axle is 40,000 pounds.