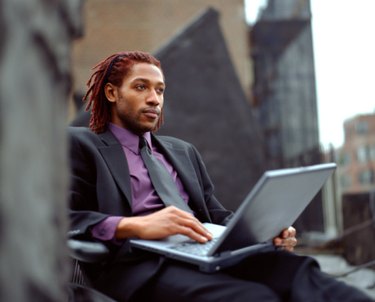 The Gateway MA7 laptop is the ideal choice for at home use or for a student. The speed of this machine is adequate for general use such as word processor programs and general Internet usage.
Performance
The processor in the MA7 is a 1.60 gigahertz Celeron and comes with 1 gigabyte of synchronous dynamic random access memory. The maximum upgradeable memory for this model is 2GB. The operating system is Windows Vista Home Premium 32 bit.
Display
The MA7 laptop computer has a 15.4-inch WXGA display panel, which equates to a 1,280 by 800 viewable display. The video controller is the Intel Graphics Media Accelerator 950 with up to 64 megabytes of shared memory available.
Storage and Connectivity
The MA7 laptop comes with an 80GB SATA hard drive with a speed of 5,400 revolutions per minute. This machine also has a 4-in-1 memory card reader that is compatible with Memory Stick, Memory Stick Pro, multimedia card and secure data. The optical drive on this model is a 24x/10x/24x CD-RW and DVD combo. The MA7 also has an integrated 56K modem, a 10/100 Ethernet card and wireless 802.11g adapter.