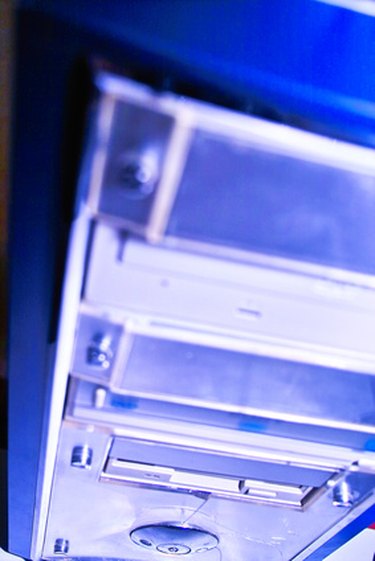 Dell Introduced the Dimension 8250 series in 2002. At the time, this computer was a powerhouse that utilized Intel's Pentium 4 processor. The Dimension also came with features like a top-end video card and plenty of hard drive space.
Microprocessor
The Dimension 8250 used the Pentium 4 processor, which runs at 2.0 Ghz to 3.06 Ghz internally and up to 533 Mhz externally. The unit also boasted 8 KB of L1 cache memory and 512-KB pipelined-burst, eight-way set associative, write-back SRAM.
Hard Drive and Memory
Dell packed into the Dimension 8250 a 120-GB hard drive which ran the Windows XP operating system. Along with this system came 512 MB of 1.066-GHz RDRAM. The system came with four memory-expansion slots that allowed users to add up to 2 GB of memory.
Graphics And Sound
The Dimension 8250 Series came standard with an ATI Radeon 9700 Pro graphics card that contained 128 MB of DDR SDRAM. The sound for this unit was provided by a Turtle Beach Santa Cruz DSP sound card, and it came with Altec Lansing ADA 995 speakers.