People are living longer, and nursing home costs are skyrocketing. As a result, many seniors are living alone or staying with family members. Without the safety net of full-time professional care, here are four great wearables that can help to keep your senior mom or dad safe and healthy.
Fitbit Charge 2 Health Rate & Fitness Wristband
Many on-the-go seniors who are proactive about their health will enjoy wearing a fitness band, as it reports all sorts of simple health indicators simply and non-invasively.
The Fitbit Charge 2 makes it easy for seniors to keep tabs on their fitness levels, and it can inspire them to improve their health. A built-in heart monitor shows their heart rate whether performing a workout, going on a walk, or just sitting at home. The band also has guided breathing sessions that suggest breathing exercises based on heart rate.
A cardio fitness monitor scores the user's fitness level and suggests improvements. Other feature include all-day activity tracking, sleep tracking, and reminders to move after periods of inactivity.
Alert-1's Mobile + Home Fall Detection System
Let's face it. Falls can be a big concern, even for folks just entering their "golden years."
Alert1's latest MPERS (mobile personal response system) is able to work as a two-in-one mobile and home fall detection system. While out and about, your parent can carry a 1.7 ounce device known as the PAX Plus. The GPS-enabled device also provides an emergency button supporting unlimited two-way voice calling.
To conserve on battery power, a small wearable sensor unit can be used in conjunction with the PAX Plus in the home while the PAX Plus is charging. Mom or dad can wear the sensor either as a pendant or on a classic wristband.
If a fall is detected at home or any other place, the PAX 2 automatically calls Alert-1's 24/7 Command Center, which is staffed by 911-trained operators. Help is delivered whenever and wherever needed.
Battery life for the PAX Plus is 24 hours. Your folks can charge the PAX Plus in the accompanying charging cradle in two hours.
Great Calls' Lively Wearable Senior Activity Tracker
The Lively Wearable combines an MPERS (including fall detection) with features reminiscent of a health and fitness band.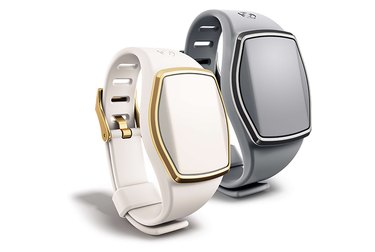 The unique and stylish-looking wearable works with a mobile app offering bells and whistles like a daily step counter, health tips, and fun health challenges to keep your parent motivated.
Mom or dad can also press an urgent response button for non-emergency situations like locking keys in the car as well as for emergencies such as feeling faint or mixing medications. The app alerts family members whenever the urgent response button is pressed.
The wearable operates with a standalone emergency response system, 5Star Urgent Response, which uses GPS and wireless cellular technology to connect customers with emergency contacts and/or medical services when needed.
You can purchase the Lively Wearable in either white/gold or gray/silver. A lanyard option is also available. The app is downloadable for both Android and iOS devices.
BeClose Senior Safety System
BeClose is designed to help seniors in need of care maintain as much independence as possible by remaining at home, safely and securely. BeClose combines a wearable alert button with a base station and discreet wireless household sensors.
A remote monitoring system uses the sensor data, together with smart algorithms, to establish the senior's routine activity patterns and identify any abnormalities or emergencies.
As a caregiver, you can learn about and assist your parent with issues like night falls, sleep patterns and sleeplessness, a sedentary lifestyle or wandering, unusual eating or bathroom activities, and adherence or non-adherence to medication.