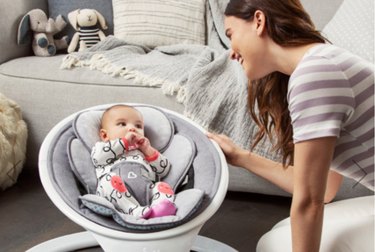 Munchkin is making life for new parents a little easier with a new smart swing that emulates a parent's swaying motion.
In a perfect world, parents are the ones who rocks babies to sleep, but since approximately zero percent of parents have the time or energy to rock their babies to sleep every time they need it, a smart swing is an essential baby gear item.
Munchkin's Swing is so brilliant because not only does it magnificently help a baby fall asleep and stay asleep, allowing the whole family to get some much-needed rest, but it's also Bluetooth enabled. You can customize your own playlist to play whatever music you want as your baby sleeps. The swing also comes preloaded with eight soothing ambient sounds and four classical music pieces from composers like Bach and Mozart, but if Madonna or Metallica are more your thing, that works too.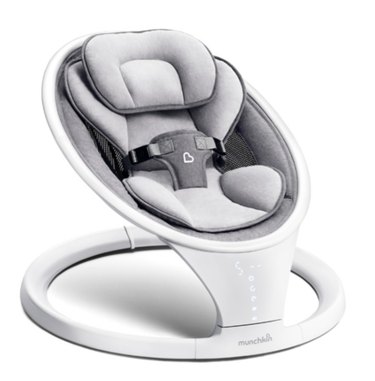 The swing itself is insanely easy to put together — you can do it in literal seconds, which also means you can take it apart in no time, making it easy to store. Also, it's lightweight, weighing about half the weight of other swings, so it's a cinch to move around the house. A remote control or digital touch display lets you set the speed, sounds, and timer.