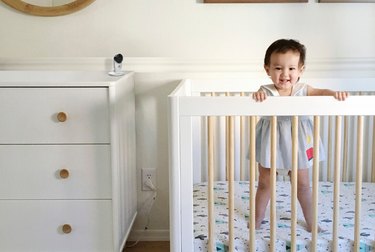 Well, here's something you may not know—Kodak sells smart video baby monitors. The company's latest monitor is a great choice for new parents who are overwhelmed with options.
The Kodak Cherish C525 Baby Monitor (developed and distributed by eBuyNow) helps you keep tabs on your baby using the 5-inch widescreen display or by streaming HD video to your smartphone or tablet using the app.
The camera is agile, so you can actually see your little one when you need to. It has the option to tilt, pan, and zoom—which you can do using the monitor or through your smartphone or tablet—and it can be mounted to a wall for the best possible view.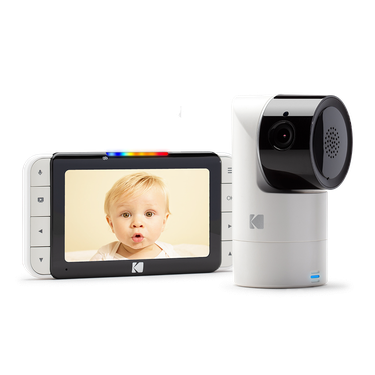 A unique feature is the recording option, which lets you record footage on the company's Cloud service and then share videos with friends and family. You can even share footage in real-time if you want.
The Cherish C525 also tracks sleeping patterns, has the option to play lullabies, can notify you when there's motion or sound, and provides temperature alerts—which is especially nice with summer quickly approaching. It also has two-way talk capabilities and infrared video, giving you a clear shot of your little one when the lights are off.
Buy the Kodak Cherish C525 here for $155.