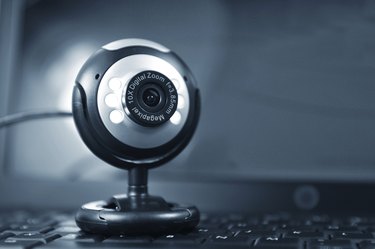 Your Dell Latitude E6400 laptop comes with a built-in webcam at the top of the LCD screen. This camera can take still pictures and record video for use with video messaging. You can access the camera via a software program already installed on the computer. This program can be accessed right from the desktop screen.
Step 1
Turn on your Dell Latitude and click on the "Start" tab on the main desktop screen. A list of options will appear in a drop-down window.
Step 2
Click "Dell Webcam" from the list of options in the window.
Step 3
Click on "Dell Webcam Center" and the program will open. A capture window will appear on screen. Beneath the capture window will be a control panel.
Step 4
Click on the camera icon to take a still photo.
Step 5
Click on the "Record" button to record video with the webcam.