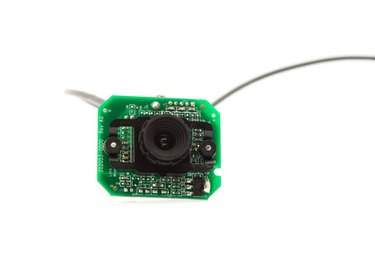 The webcam on your Dell Inspiron is fun and useful if you want to video chat or take and send photos of yourself to people online. The best part about this webcam is that it is very user-friendly. Dell has designed their computers so that there is very little you need to do in order to access and use the webcam. Of course the first step to using the camera is turning on the camera. Luckily this is a fairly simple procedure that shouldn't take up very much of your time or energy.
Step 1
Turn on your Dell Inspiron and wait for the flash (logo) screen to give way to the main menu.
Step 2
Click the "Start" tab in the bottom-left corner of the screen. Select "Programs" from the list of options that appear in the drop-down menu.
Step 3
Select "Dell Webcam Manger" from the list of options in the new window. This program should come installed with your Inspiron, but if it didn't you can download it online for free (see Resources). The webcam window will pop up on your screen.
Step 4
Use the control panel in the webcam window to take photos and record video. Your Dell Inspiron webcam is now turned on and ready for use.