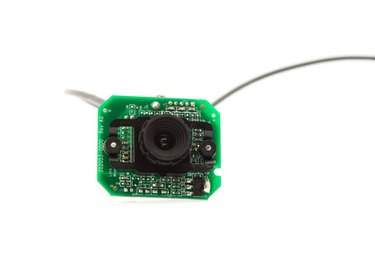 The Acer Aspire One comes in five different models, the A0532h, A0533, A0521, A0721, and AOD260. Each Acer model's features vary. However, one feature is consistent with all models--a built-in camera. The Acer built-in camera is also referred to as the "Acer Crystal Eye Webcam." The Crystal Eye webcam can be used to video chat through instant messenger programs. It can also be used with other programs that allow you to do online streaming with your camera.
Step 1
Check to make sure your camera is working properly. To do this, click on your Windows "Start" button. Select "All Programs." Click on "Acer Crystal Eye Webcam." This turns on the webcam. If you see yourself on the computer monitor, it means that your webcam is working properly. You can now close out of the webcam window.
Step 2
Open the Internet program that you would like to use the camera with. For example, you can use instant messenger programs, like Skype. You can also use programs such as Ustream and LiveStream that allow you to do online video streams from your web.
Step 3
Click on the "Camera" icon that is located inside of the instant messenger program or other streaming program that you are using.
Step 4
Look into the camera and begin talking. The camera is centered at the top of your laptop monitor. The person you are talking to will be able to see you on his computer monitor.