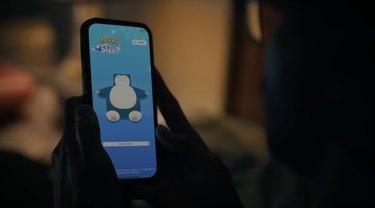 If your kids are obsessed with Pokémon, they're going to be all about this cool new app. Pokémon Sleep is the much-anticipated mobile app that encourages kids (and grown ups) to get a good night's sleep. Finally, an app your kids will love that actually motivates them to put their phones down at night.
The app is basically a sleep tracker, and players interact with it by simply sleeping. The game's adventure takes place on a small island with Snorlax and Professor Neroli who is there to research Pokémon sleep patterns. To play, simply leave your smartphone next to your bed, and your sleep will be measured, recorded, and analyzed. There are three types of sleep: dozing, snoozing, and slumbering.
The Pokémon Company released a video with some insight as to how it'll work:
A new device called the Pokémon GO Plus + was also revealed. It's a small gadget that can be used alongside Pokémon Sleep (although it isn't required for the game to work), as well as Pokémon Go. To use it with Sleep, press the button when you go to sleep and again when you wake up. The Pikachu "inside" the gadget can perform several tasks, including sing you lullabies, grow friendlier the more sleep you get together, and unlock new alarm sounds. More functions will be added in the future.
Here's a bit more about Pokémon GO Plus +:
Pokémon Sleep doesn't have a release date just yet, but it's scheduled to come out later this year for both iOS and Android.