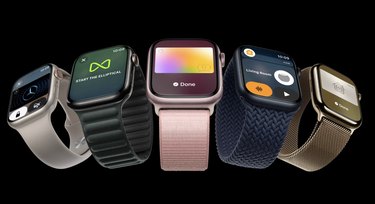 Live from Apple Park in Cupertino, California, Apple CEO Tim Cook and other executives introduced all the upgrades to the iPhone, AirPods, and Apple Watch, including the second generation of the Apple Watch Ultra.
Designed for the outdoor adventurer type, the rugged Apple Watch Ultra came out only a year ago but already features some pretty cool upgrades. The Apple Watch Ultra 2 has a faster processor, giving it an even longer battery life, better sensors for health readings, a flashlight boost, and a new S9 chip as well as a U2 chip for improved GPS tracking.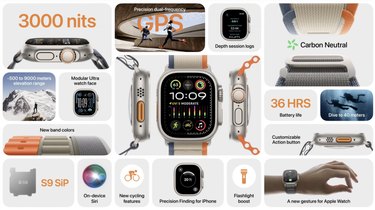 The watch also features an on-device version of Siri, which will allow it to perform faster since it doesn't have to interact with the cloud. You'll be able to ask Siri questions about your health, like how much you slept the night before, and the data will be processed on the device itself. Since many people use the watch as a health and fitness tracker, this is a welcomed upgrade.
Perhaps the most notable upgrade is a new gesture called "Double Tap." Using your watch hand, tap your index finger and thumb together twice to perform tasks like answering calls. The idea behind the new feature is to give users the ability to use the watch without using the other hand to touch the watch's display.
The Apple Watch Ultra 2 is available for preorder now and will go on sale on Sept. 22. The cost is $799.