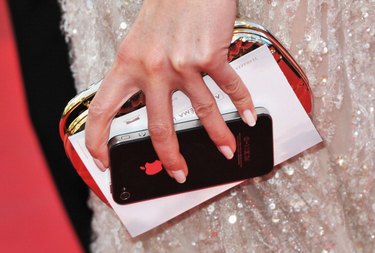 Visual voicemail on the iPhone displays the names of the callers you've missed. You can go straight to your most important missed call, rather than listening to the calls in the order received. Although the iPhone supplies a default voicemail message, you can easily create custom messages and change them out frequently to suit your mood.
Step 1
Change your iPhone voicemail greeting using the Phone app on your device. The Phone app is the one with the white phone icon in a green box. For many users, this icon is one of the four permanent apps on the bottom of the screen.
Step 2
Tap the "Phone" app icon to enter the phone application.
Step 3
Tap the "Voicemail" button in the bottom-right corner of the screen to enter voicemail.
Step 4
Select the "Greeting" button in the upper-right corner of the screen.
Step 5
Select the default voicemail greeting by tapping "Default" or record your own message by choosing "Custom." To record an iPhone voicemail message, tap "Record" in the bottom-right corner of the screen. Tap "Stop" when you are finished recording. Select "Play" to play back the message. If you are happy with your new message, select "Save" in the upper-right corner to save your new voicemail greeting.