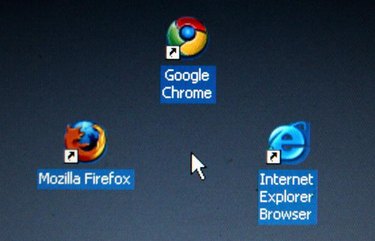 Silverlight, Microsoft's .NET-powered alternative to Adobe's Flash Player, lets developers create powerful and beautiful applications that work on any computer that installs the software. According to Microsoft's website, Silverlight supports everything from data integration for business applications to high-definition streaming video for multimedia applications. Of course, you can't use Silverlight applications if the software doesn't install properly on your computer. You can test that Silverlight is working correctly by visiting Microsoft's Silverlight Project Test Page.
Step 1
Open a Web browser supported by Silverlight, such as Internet Explorer, Firefox or Chrome.
Step 2
Visit the Silverlight Project Test Page.
Step 3
Watch the page. If it loads a Silverlight application, then Silverlight is working properly on your computer. If you see a blue "Install Microsoft Silverlight" button, then the program is not working and needs to be reinstalled.