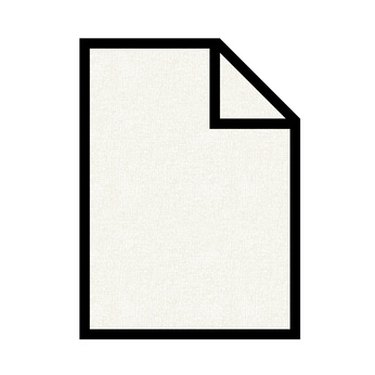 If you're working on a document that needs to be rotated, you can flip your page. Microsoft Word's page setup enables you to rotate pages by utilizing landscape and portrait features. When you use landscape options, your content appears horizontally (sideways) on the page. When it's set to portrait, however, it appears vertically. You can also flip portions of your page by using a text box. Text boxes allow you to rotate the text on your page while the remainder of your page stays in place.
Change Page Orientation
Step 1
Open the document you want to flip in Word.
Step 2
Select "File" and "Page Setup" from the toolbar.
Step 3
Go to the "Margins" tab and change the orientation to "Landscape." Then press "OK." Your page will flip sideways.
Flipping Text on Page
Step 1
Open a blank or existing document.
Step 2
Create a text box by clicking on the "Text Box" button in the "Drawing" toolbar. Place your cursor on the page where you want it placed, then type your text inside the box.
Step 3
Select the text box and click on the "Change Text Direction" button in the "Text Box" dialog box, until the text faces the direction you want.