Unlike other Office programs such as Word or Excel, PowerPoint 2013 under Windows 8.1 or 7 does not include a tool that automatically sorts a list of items alphabetically. You can, however, sort items, slides or even elements on a slide -- such as Clip Arts, pictures or text boxes -- by manually moving them up or down.
Sorting a List Alphabetically
Step 1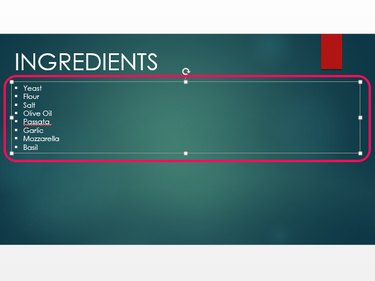 Select the slide that contains the list you want to reorder by clicking on its thumbnail in the Slides pane. Click on the text box to select it.
Step 2
Move your cursor over the bullet next to the first list item you want to move up or down. When your cursor turns into a four-headed arrow, click-and-drag the item to its new location.
Step 3
Click on the Save icon to save your PowerPoint presentation once you have finished sorting the list.
Sorting Slides Alphabetically
Step 1
Click on a thumbnail to select the first slide you want to move.
Step 2
Drag the thumbnail to move the slide up or down the list.
Step 3
Select Save once you have finished editing your presentation.
Sorting Elements Alphabetically
Step 1
Hover your cursor over the edge of the first element you want to move until the cursor turns into a four-headed arrow.
Step 2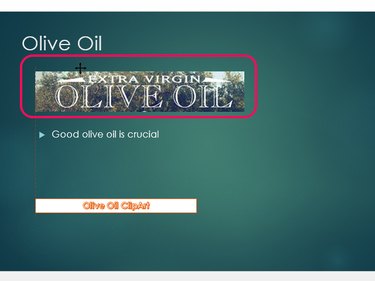 Click-and-drag the element to its new location on the slide.
Step 3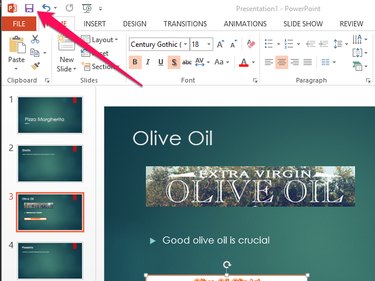 Save your presentation file by clicking on the Save icon.