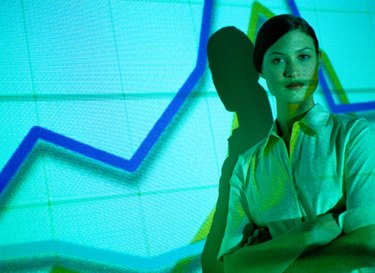 Using a template for your presentation ensures a consistent style, layout and design. Microsoft PowerPoint is a software program that gives you the option to develop your own template or to select from the many template designs offered in the PowerPoint collection. Change the template design as you see fit at any point of your presentation development.
Step 1
Open your Microsoft PowerPoint file. On the left side of your page, in the Slide pane, scroll down and select the last slide of your presentation.
Step 2
Click the Home tab to access the New Slide drop-down menu, and select Reuse Slides.
Step 3
Click the Browse button in the Reuse Slides task pane, and select the file that contains the new template through Browse Slide Library or Browse File. Click Open after you select the template you want to use.
Step 4
When the slides for the file you selected appear on the Reuse Slides task pane, scroll down and check Keep Source Formatting.
Step 5
Right-click on any one of the slides appearing in the Reuse Slides task pane and select Insert All Slides.
Step 6
Click the View tab and select Slide Master.
Step 7
Scroll up the Slide pane, and right-click on the first slide, or the Slide Master. Select Delete Master on the shortcut menu.
Step 8
Click the Close Master View button on the Slide Master tab. In the Slide pane, delete all the slides that came along with the template. Your presentation is now formatted with the new template.