Tumblr is a popular social networking and blogging tool you can use to connect with existing friends, follow strangers or celebrities with interesting accounts, or both. You can visit a particular Tumblr blog and follow it if you wish or use the Tumblr search tool to find people on Tumblr to follow. You can also use traditional search engines like Google or Bing to look for a particular Tumblr.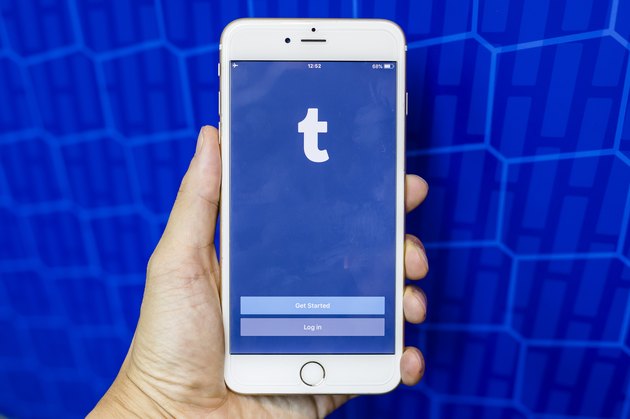 How Tumblr Works
Tumblr makes it easy to share contents like GIFs and short blog posts. Some people use Tumblr under their real names or the names of their businesses, but there's no requirement to do so. You can use Tumblr under a pseudonym, but keep in mind that, as with anything on the internet, there's always a chance that a Tumblr account could be tied back to you.
Like other popular social networking services, Tumblr allows you to follow particular users who will show up in the feed you see when you log in. You can access Tumblr through the web on your computer or smart phone or install a Tumblr app for your smart phone or tablet.
As other social networking services do, Tumblr has sometimes-shifting guidelines about what types of content you can post and share, so make sure you understand and follow its terms of use.
Find Someone on Tumblr
If you're trying to find someone specific on Tumblr, you can either go directly to that person's blog or use Tumblr's search tools. If you're looking for a friend's blog, you can make contact outside Tumblr and ask to be sent a link so you know you have the right site, then use the "Follow" button if you wish to follow that blog. A person will be able to see if you follow their blog.
To search on Tumblr for a specific blog or post, tap the magnifying glass in the Tumblr app or use the search box in the Tumblr web interface. Type keywords or usernames you want to locate and press or tap "Enter." If you want to search for a hashtag, used to tag posts similar to other social networking services, make sure it's preceded by a "#" symbol.
Hashtags can have multiple words on Tumblr, unlike some other networks, so if you search for "#one tag" on Tumblr, you'll find posts including the hashtag "#one tag." But, if you search for "#two #tags," you'll only find posts including the two tags "#two" and "#tags."
You can also use regular search engines like Google or Bing to search Tumblr. To restrict your search to Tumblr sites, include the special term "site:tumblr.com" in your search query.
Using Tumblr Recommendations
Tumblr also often recommends accounts that you may wish to follow. These can include blogs similar to ones you already follow, ones followed by people you also follow and ones where you've liked posts but haven't yet followed the blog.
If you like a recommended blog, click or tap the avatar image or username to visit the blog and use the "Follow" button to follow it if you wish. If you don't want to see a recommended blog show up again, tap the "X" button at the top of the recommendation to clear it and block the recommendation from popping up again.
Tumblr will normally show you more recommendations in its smart phone apps when you haven't followed many blogs yet.
Hide Yourself From Searches
If you don't want to appear in Tumblr search, you can change your settings accordingly. Keep in mind that your followers will still see your posts in their feeds and that people who know your blog's address will be free to visit it directly.
Visit your blog's settings page on the web version of Tumblr by clicking the "Settings" button. Then, uncheck the "Allow this blog to appear in search results" checkbox. You should disappear from Tumblr's internal search engine and external search tools. Keep in mind that you may still show up in external search engines until they revisit Tumblr and update their caches of search data.