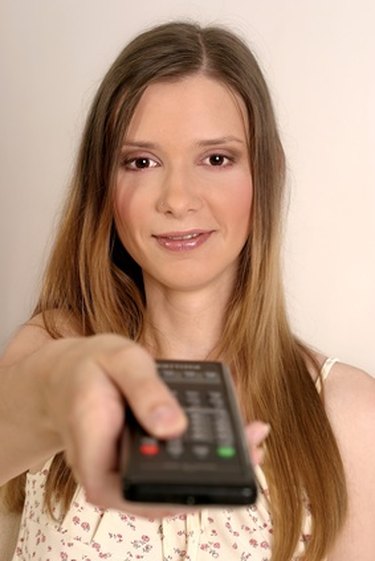 Losing the remote control to your Magnavox television can be a major inconvenience. Several of the television's options are inaccessible without the remote control. Fortunately, Magnavox television sets are equipped with a series of buttons that provide basic functions and still allow you to control your television set until the remote control (or its battery pack) has been replaced. The location of these buttons depends on the model of your television set.
Step 1
Examine the diagram of the television set to determine the location of the buttons. The standard set of buttons will include volume and channel controls, a power button and a menu button. If you don't have your user's manual, you can still find the buttons. They typically are located on the left side of larger Magnavox televisions and the bottom face below the screen of smaller models.
Step 2
Find the power button and turn on your television set. If the television is a high-definition model, wait a few seconds for the set to warm up and activate before you do anything else.
Step 3
Find and press the menu button on your television set. On most televisions, you can use the volume and channel controls to navigate the menu screen.