If you have purchased a used Verizon wireless phone, or you have transferred (ported) an old cell phone or land line number to your current Verizon phone, you need to attach your phone number to the actual cell phone and activate it on the Verizon wireless network.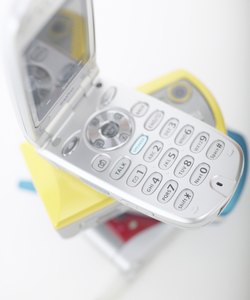 Step
Power off your cell phone.
Step
Remove the battery from your cell phone and jot down the ESN number. This number is 11 digits and located on the back of the phone underneath the battery.
Step
Replace the battery and ensure your cell phone is fully charged.
Step
Call Verizon Customer Service by dialing 888-294-6804. Enter your 10-digit phone number when prompted.
Step
Provide the phone's ESN number to the customer service representative and answer all security questions the representative asks.
Step
Power down your phone, per the customer service representative's instructions, and then turn it back on and dial *228. Hit "Send" or press whatever button your phone requires to initiate the call.
Step
Select option 1 and listen for music.
Step
Press any key on your Verizon handset when prompted.
Step
Look for a message that says "activation successful" from Verizon on your screen and you will also hear beeps.