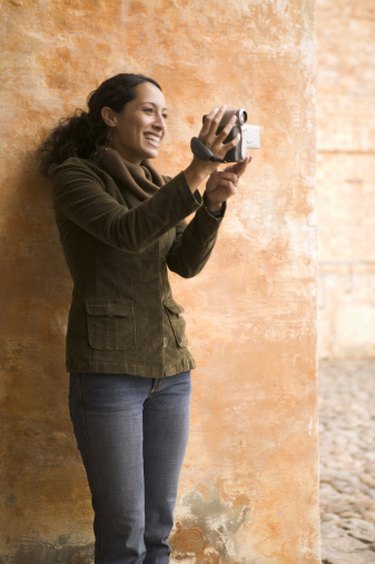 By employing some of the basic functions of Keynote, it's quite simple to add a moving background to your next presentation. Since the presentation software allows you to import and display video clips, you can use any number of moving video clips or moving backgrounds by importing them as you would any other piece of video. If you don't have any video of your own to use as a moving background, you can find free resources online.
Step 1
Download a moving background, if you don't have a video clip of your own to use. One resource for finding free moving backgrounds that you can utilize for personal or commercial use is IgniteMotion.com. Visit the site, browse their "Free Video Backgrounds" database, and click "Preview and Download Footage" to download a clip to your computer.
Step 2
Open the Keynote presentation you're working in. Start a new slide by selecting "New" next to the Play button in the top left corner of the Keynote interface.
Step 3
Click "Insert" from the top menu, and then "Choose." Select the video you downloaded from the files and folders on your computer, and then click "Insert." This will place the video on the slide. Drag the corners of the video to make it fill the screen.
Step 4
Click "Inspector" from the top right of the Keynote interface, and then click the Quicktime icon (displayed as a "Q"). Click "Repeat," and then select "Loop Back and Forth" to make the video background play over and over.
Step 5
Add other features, such as text or images, over the background as you would do with any other Keynote presentation.