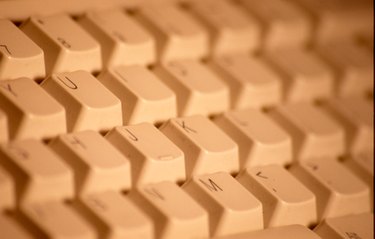 Scripting is a programming language in which the programs that are created are a collection of commands that are inferred and then executed one after another. To add scripts within Microsoft Word, you must use the Microsoft Script Editor (MSE) add-on. The Scripts collection in MSE holds the Script objects in an Office document. A Script object represents a tag pair, its settings, and all the text that lies between the tag pair. A Word document can contain numerous script blocks, and each block can have any number of procedures.
Things You'll Need
Microsoft Script Editor
Microsoft Word
Step 1
Open Word and open the Script Editor. This is part of Office and included in Word. Open Script Editor in Office 2000 or 2003 by opening the "Tools" menu, point to macros and select "Script Editor." If you are running Office 2007, click the "Office" button and clicl "Excel Options." Go to the "Popular" tab and select the "Show Developer tab" in the ribbon.
Step 2
Add script to the Word document. Do this by utilizing the Scripts collection's "Add" method. This method uses elective arguments that can specify the script's ID attribute, language, location, additional tag attributes, and the script to contain itself within the "