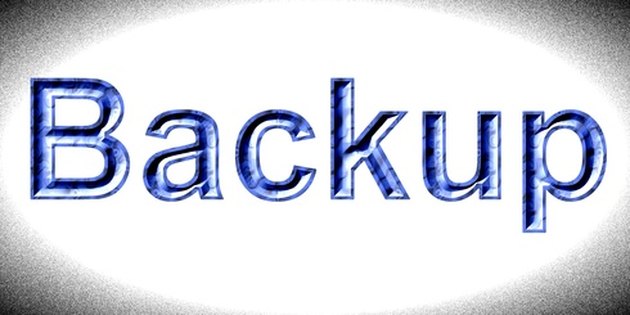 Unfortunately, under extreme circumstances a TiVo may lose content stored on its hard drive. Sometimes power surges, natural disasters, wear and tear, or misuse can result in the loss of stored data.You can back up your recordings, thankfully. How you back up content will vary depending on the TiVo you own. Series2 TiVo units will need to use TiVo Desktop via a wireless home network, while the TiVo Series3, TiVo HD and TiVo Premiere can back up data to Western Digital's My DVR Expander external hard drive or TiVo Desktop.
TiVo Desktop
Step 1
Download TiVo Desktop from Tivo.com. TiVo Desktop can be found in the Software section of TiVo's Product page.
For Mac owners, you will need the Roxio Toast software package to use TiVo Desktop.
If you have a Series2 TiVo but it's not hooked up to your wireless router, you will need a TiVo Wireless Adapter to connect to the wireless network.
Step 2
Start the TiVo Desktop program on your PC, or if you're using a Mac, launch Roxio Toast's TiVo Transfer program.
Mac users will need to input their Media Access Key (MAK). This can be found in the My TiVo section of TiVo's website. Or you can find the MAK from your TiVo by going to TiVo Central, then Messages and Settings, then Account and System Information, and then Media Access Key.
Step 3
Select "Pick recordings to transfer." This screen will show all the programming stored on your TiVo.
For Mac users, you can start transferring shows from your TiVo onto your computer by clicking on the programs listed and selecting either "Start Transfer" or "Create Auto Transfer." Auto transfer will automatically move shows recorded on your TiVo to your Mac without manually accessing TiVo Transfer.
Step 4
Select the boxes corresonding to programs you want to move from your TiVo onto your PC.
Step 5
Start the transfer process by clicking the "Start Transfer" button.
External Hard Drive
Step 1
Power off the TiVo. Unplug the TiVo's AC power cord from the wall outlet.
Step 2
Connect one end of the eSATA cable (which comes with the external hard drive) to the back of the TiVo, and connect the other end to the external hard drive.
Step 3
Attach the AC power cord to the external hard drive. Then plug the external hard drive's power cord into the wall outlet.
Step 4
Wait approximately 15 to 30 seconds, and then plug the TiVo's power cord back into the wall. Turn on the TiVo and select "Yes, set up external storage device" to synchronize the external hard drive with the TiVo unit.
After synchronizing the external hard drive with your TiVo, recordings will automatically be saved to your external hard drive as well as the TiVo's internal hard drive.
Things You'll Need
TiVo DVR

External hard drive or computer (PC or Mac)

Internet connection (wired or wireless)