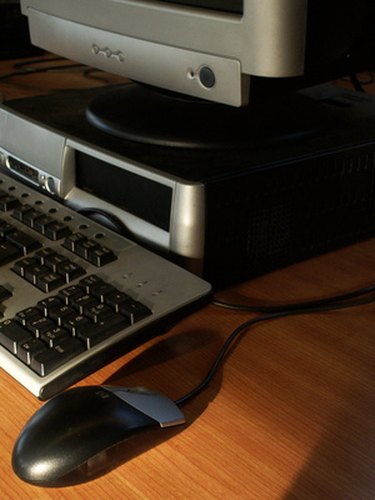 With the Foxtel iQ, provided by Australia's Foxtel cable provider, you can record television programming at any time and play it back when you choose. If you want to copy and record the video information from the Foxtel iQ to your PC you need need a TV tuner card attached to your computer.
Step 1
Connect the external TV tuner card to a USB port on your computer. Download its software and driver if prompted, or insert its disc to install the software. Follow the onscreen prompts to get your computer to access the tuner card, including accepting the end-user agreement.
Step 2
Connect the coaxial cable into the "Out" port on the Foxtel iQ, then attach the other end of the cable into the "In" port on the TV tuner. Launch the tuner card's installed software.
Step 3
Turn on the Foxtel iQ and select the recorded content currently on the device's hard drive. Select the video you want to copy to your computer and press "Play" on the Foxtel iQ's remote control.
Step 4
Click "Record" on the computer program and the saved television show begins to record onto your computer. Click "Stop" at any time to stop the recording process.