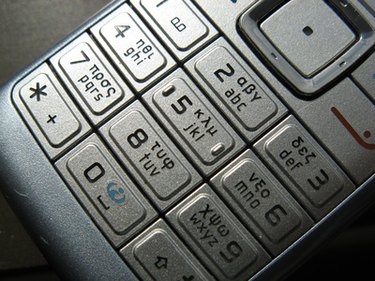 Globe and Smart are the Philippines' two major telecom companies. Although a segment of their cell phone services also cater to post-paid accounts, a significant share of the market comes from prepaid phone services.
From small-time sole proprietorships to large-scale businesses, there is a high demand for prepaid load distributors selling cell phone minutes. Loading is the popular term used by Filipinos to refer to buying cell phone minutes for prepaid phones.
Step 1
Finalize where and how you want to operate your cell phone load distributing business. This is important when applying for distribution options from telecom companies or any third-party establishment offering distribution opportunities. Although some require a physical location for such a business venture, others allow their distributors to operate from their homes.
Step 2
Inquire about distribution opportunities for Globe and Smart and decide which company would work best for you. You can inquire directly from the two companies because they both have prepaid load retailer schemes. You can also inquire from a third-party company that can provide you with dealership for both Globe and Smart. As a general guide, a third-party company offers lower profits, but it provides the convenience of a single vendor for both Globe and Smart retailing.
Step 3
Purchase a dedicated cell phone each for Globe and Smart where you will place the retailer SIM cards. One phone uses a Globe SIM for loading Globe phones, while the other one uses a Smart SIM for loading Smart phones. Each SIM allows you to transfer prepaid load to the customer's cell phone. In the Philippines, this is called "e-loading."
Another option for the consumer is buying a prepaid load card. However, e-loading is a more popular way to buy minutes because it allows the consumer to buy without having to physically go to a store. By texting or calling a preferred distributor, a cell phone user can easily request cell phone minutes. This is beneficial to Filipinos because loading through credit and debit cards is not offered as of January 2011.
Purchase loading SIM cards at a Globe Business Center, Smart Wireless Center or other major load distributor companies in your area. You can buy prepaid cards in any business center. For e-loading, the place where you will get each SIM is ideally the place where you can reload your credit stock. This is because the retailing system for this type of business is localized. Although this allows easier opening of business to interested individuals, the records are not centralized for the entire country.
Step 4
Buy the retailer SIM cards for Globe and Smart by providing all documentary requirements including identification documents and proof of billing address (referred to as "proof of billing" in the Philippines). Complete the applications and buy each company's initial credit stock, which is usually worth about P1,000 as of January 2011.
Step 5
Familiarize yourself with the prepaid load distributor's kit or package to know how to sell load, how to check your remaining balance and how much profit you can get in every transaction. Get the technical assistance telephone numbers for each company.
Step 6
Market your new business as a load distributor. If you have a specific place of business, whether this is dedicated for cell phone reloading or another type of business such as a salon, coffee shop or boutique, take advantage of your location by producing advertising materials such as posters and fliers. If you don't have a specific business location, market your new business to friends, relatives and co-workers so that they can buy load for their Globe and Smart prepaid phones from you.