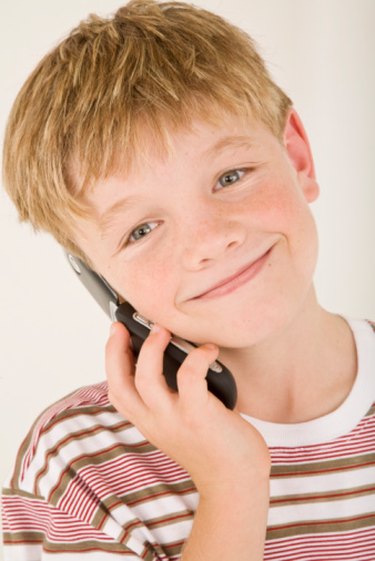 If your young child or teenager has a mobile phone, you may be concerned about their texting activity. Inappropriate conversations, harassment and excessive cell phone usage are just a few of the concerns you may have as a parent. By taking advantage of parental control features, such as AT&T Smart Limits, My Mobile Watchdog and Mobile Spy, you can set limits on your child's phone usage and view the contents of each text message sent to the phone.
Step 1
Find out which services are available to you based on the type of AT&T cell phone you want to monitor. While all AT&T users have access to the provider's Smart Limit's service, you'll need to consider compatibility requirements for services such as Mobile Spy and My Mobile Watchdog. My Mobile Watchdog is compatible with phones running on the Android, BlackBerry, Windows Mobile 5 and 6 and Brew platforms. My Mobile Spy, on the other hand, is compatible with most BlackBerry phones, Apple iPhones and most Windows Mobile Devices. For full details on phone compatibility, view the specifications for the monitoring software you want to purchase.
Step 2
Determine how much control you want over your child's texting habits. With AT&T Smart Limits, you can restrict the times of day your child sends and receives text messages. You can also set limits on the number of text messages he or she can receive each billing cycle, and block messages from specific phone numbers. Third-party applications such as Mobile Spy and My Mobile Watchdog will offer additional monitoring features, such as obtaining text message logs that include the full message text along with the phone number it was sent from.
Step 3
Create an account for the service you want to use. To subscribe to AT&T Smart Limits, log into your myWireless account. The cost of Smart Limits is $4.99 per month for each line you are monitoring. Comparatively, My Mobile Watchdog costs $9.95 per month, and My Mobile Spy Costs $49.97 per quarter. You can purchase subscriptions for both services by going to each application's website.