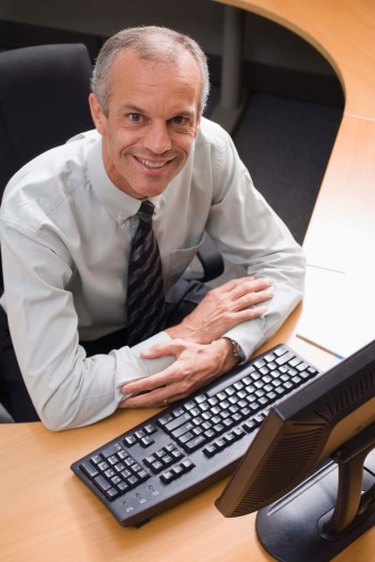 Many businesses and organizations use the Microsoft Exchange Server software to manage email for staff and employees. An Exchange administrator has the ability to customize various settings within the software. For example, the spam-filtering feature in Exchange can be used to block certain email addresses from delivering messages to employees' inboxes.
Step 1
Log on to your PC server with an administrator account.
Step 2
Click the Windows "Start" button. Launch the "Exchange System Manager" tool from the "All Programs" list.
Step 3
Open the "Global Settings" directory, right-click on "Message Delivery" and select "Properties."
Step 4
Go to the "Connection Filtering" tab at the top of the pop-up window and click the "Add" button.
Step 5
Enter the address or domain that you want to block in the "DNS Suffix of Provider" field. Also, enter a label for the filter in the "Display Name" field. Click "OK" twice to return to the main Exchange System Manager window.
Step 6
Open the "Administrative Groups" directory. Expand the folder for your default SMTP virtual server; right-click on it and choose "Properties."
Step 7
Go to the "General" tab at the top of the window and click the "Advanced" button.
Step 8
Click "Edit" and check the box next to "Apply Connection Filter."
Step 9
Click "OK" twice to save the settings and block the specified email addresses.
Things You'll Need
PC server running Windows Server 2003 or later

Microsoft Exchange Server 2003 or later